War Memorials
in front of the tank, at the courthouse: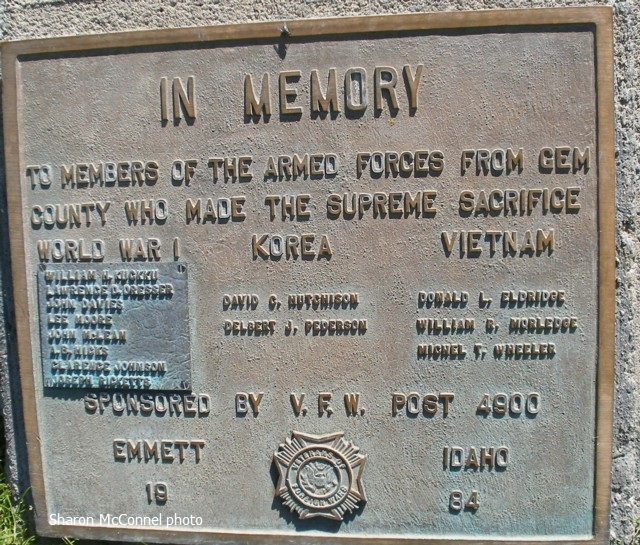 WORLD WAR I
William H. Kuckku
Lawrence D. Dresser
John Davies
Lee Moore
John McLean
A. B. Hicks
Clarence Johnson
Joseph Ricketts

KOREA
David C. Hutchison
Delbert J. Pederson

VIETNAM
Donald L. Eldridge
William R. Morledge
Michel T. Wheeler

Veterans buried in Emmett Riverside Cemetery
Virtual Wall, Vietnam Veterans Memorial (off-site)
Copyright © 2009 - Sharon McConnel. All Rights Reserved.
---