"Bearing Orchard" 1910 postcard
Bearing Orchards, Emmett, Idaho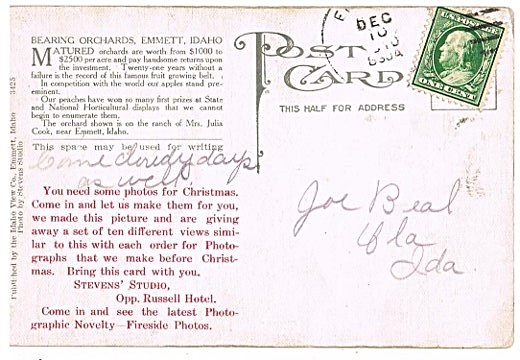 "Bearing Orchards, Emmett, Idaho. Matured orchards are worth from $1000 to $2500 per acre and pay handsome returns upon the investment. . The orchard shown is on the ranch of Mrs. Julia Cook, near Emmett, Idaho."
"You need some photos for Christmas, Come in and let us make them for you. . Stevens' Studio, Opp. Russell Hotel."
Courtesy of Art Beal

Keeping Free Genealogy on the Internet
Copyright © 2009 - Sharon McConnel. All Rights Reserved.
---