Sweet School, circa 1900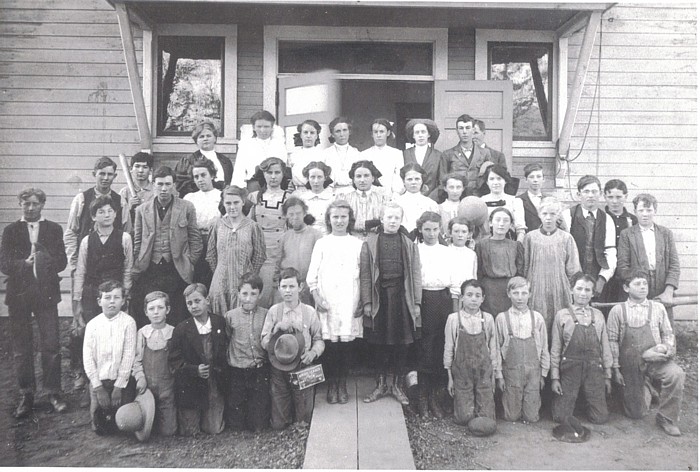 click to enlarge
This photograph belonged to my step-grandfather, Dewey Woody, so presumably he and his siblings are in the photograph. I have since donated the original to the Gem County Museum. The Syringa Club in Sweet may also have a copy. - s.mc.
Copyright © 2009 - Sharon McConnel. All Rights Reserved.
GENWEB Projects are made up of volunteers with the goal of making free genealogical data and resources available to researchers. Thank you for visiting.
---