Thunder Mountain Stage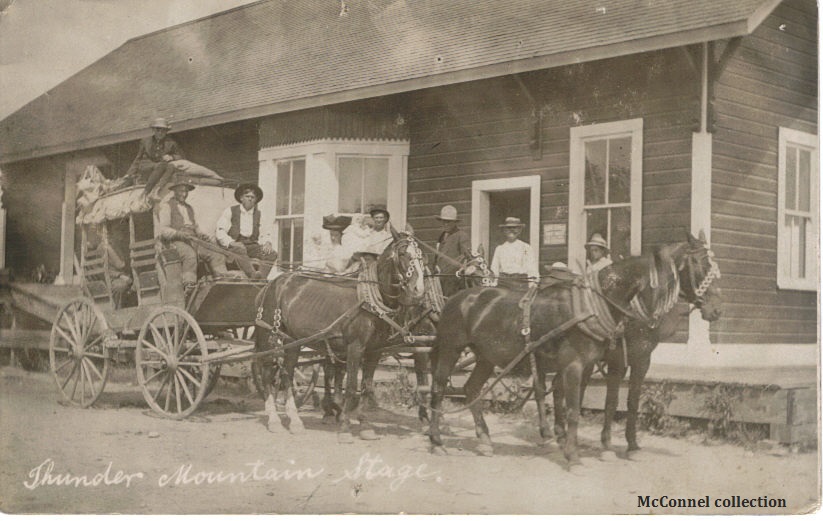 in front of old Emmett depot
(Thanks for ID'ing the location, Meg!)
Messenger-Index, January 1, 2014: "The old stagecoach - In operation between Emmett and Van Wyck (near Cascade) - was the only means of communication between the lower valley and Long Valley and the Thunder Mountain district. The stage, operated by John F. Hall, left Emmett every morning on the arrival of the mail from Nampa and with frequent relays of horses made the trip to Van Wyck in 18 hours. . . The driver is Ed Ingman with J. R. Hughes on the seat beside him. George Flake is on the top of the coach."
Copyright © 2009 - Sharon McConnel. All Rights Reserved.
GENWEB Projects are made up of volunteers with the goal of making free genealogical data and resources available to researchers. Thank you for visiting.
---