John "Jack" Coggburn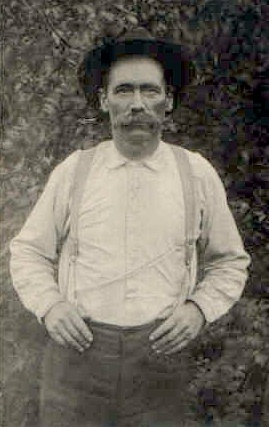 Jack Coggburn homesteaded approximately two miles north of Ola, in Sections 12 and 13, Twp. 10 North, Range 1 East, B.M., near where Sucker Creek enters Squaw Creek on the west and Kennedy Creek enters on the east. Also homesteading in the Upper Squaw Creek area were his sister's brother, William Cramer, and his wife Liza's brother, William Boston. All three families were from Taney County, in southwest Missouri.
Photo courtesy Judy Coggburn.
Copyright © 2009 - Sharon McConnel. All Rights Reserved.
---