Thunder Mountain News, April 22, 1905 -Warren B. Miller, Ola and Miller's Store at Thunder City
When Col. Dewey bought the Caswells' Thunder Mountain claims (east present-day Valley Co.) in late 1900, the rush was on - much of it through present-day Gem County. Ad from "Thunder Mountain News," April 22, 1905, courtesy of Steven Harshfield.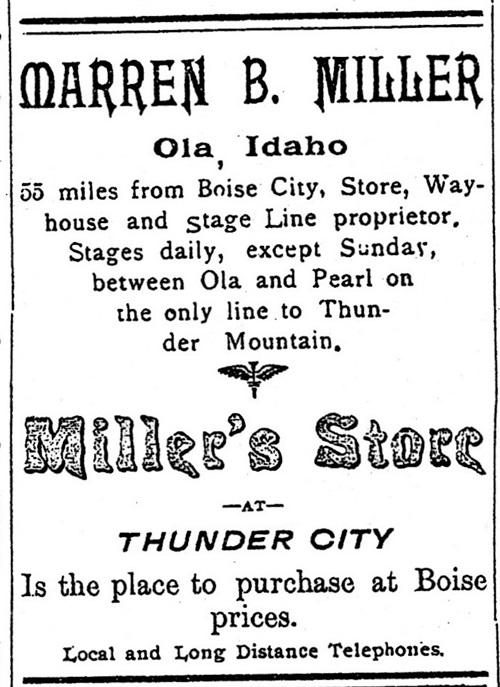 Thunder City was about six miles west of present-day Cascade
Copyright © 2009 - Sharon McConnel. All Rights Reserved.
GENWEB Projects are made up of volunteers with the goal of making free genealogical data and resources available to researchers. Thank you for visiting.
---